Reserve with Google in the United States
Have you ever typed "Google" in another search engine just to get to Google?! We have all been culprits to this because of the amount of trust we have in the Google search engine. Well! SalonRunner has recently embarked on a journey with Google, by allowing your clients to book online through Reserve with Google in the United States.

What is Reserve with google? Well we aren't Google but here is our breakdown of it.
It is a way for your clients to search and book appointments at your business through a Google search. Simple, right?!

Here are a few things to check before your clients can book through Google.


Please make sure your business address is correct in your business settings

To find business settings: manage>basic settings>business settings






→ While you are in your business settings, please be sure to check your timezone. An incorrect time zone setting will cause your schedule time to show incorrectly on Google. Please note that any changes you make in your business settings may take 24-48 hours to appear in Google.

To find Timezone Settings: manage>basic settings>business settings>basic information tab


Turn on 'Reserve with Google' in your business settings

To find Reserve with Google Settings: manage>basic settings>business settings>detailed settings tab>under other settings


Make sure you own your business on Google

This is a step that Google takes in order for the owner to verify their business as theirs. This also allows you to manage your business information on Google.

To do this: Search your business through the Google search engine. You will see your business information appear with "own this business?" Click on the link.




Check off the "I am authorized to manage this business and I agree to the terms of service" box and click on Continue.


→ You will want to follow the verification process after this. Once you are done you will receive a code in the mail. This code will then be added back to the Google verification process to complete it.
Double check your Online client scheduling settings are where you need them to be for client booking.

Your OCS settings are the customization you need for your online booking such as: certain time scheduling settings, how your services display and how the service providers display.What your clients see when reserving with Google is directly reflects from the OCS settings..

To find this: manage>ocs settings






If you need more information on the OCS Settings page, please visit the Online Client Scheduling Settings article!

If you have completed this checklist you are all SET!
Your clients now have the ability to Reserve with your business through Google!

The following information is collected during a Google booking:
First Name
Last Name
Email Address
Phone Number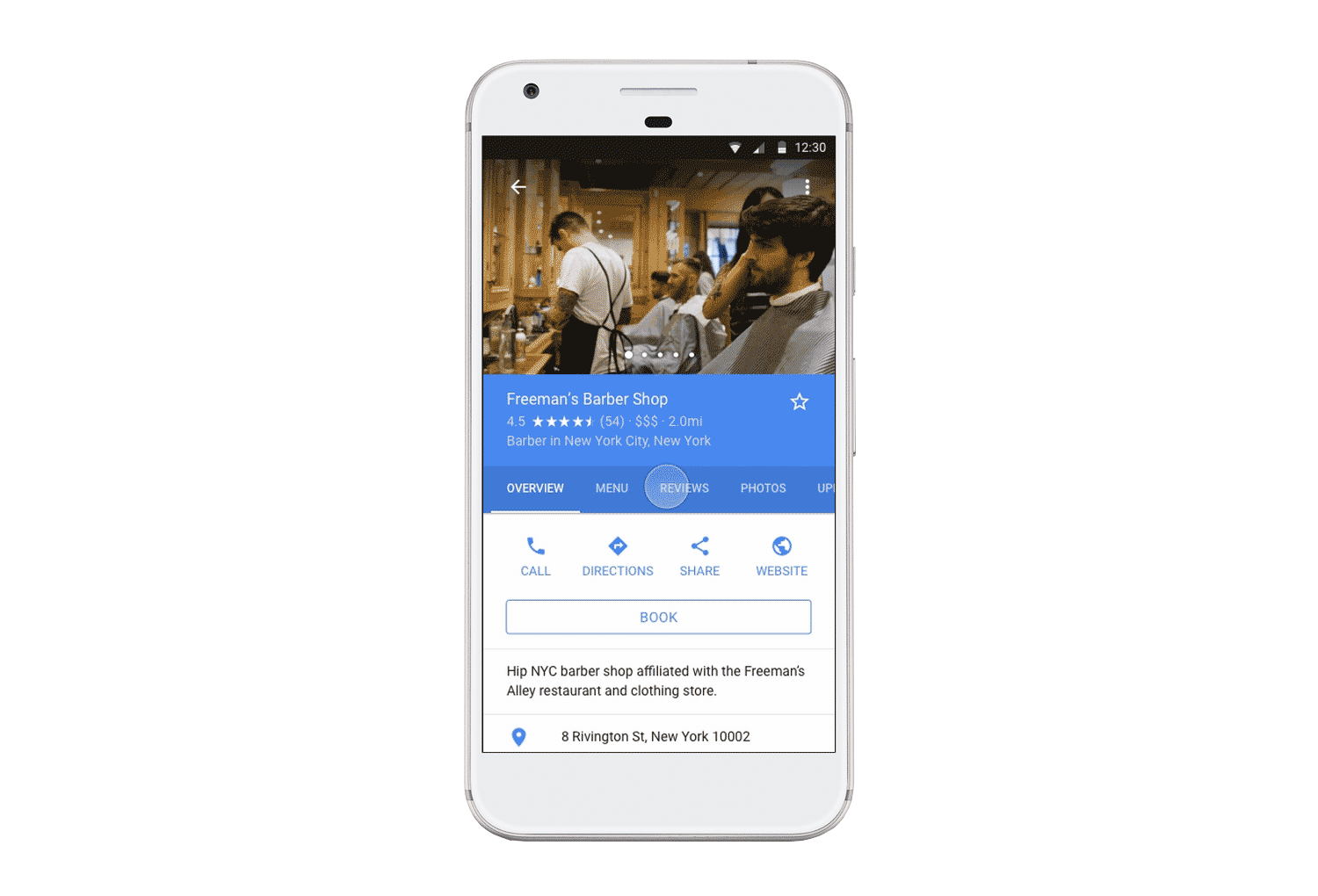 Turning Off Google Reserve

You have the option to turn the Google Reserve feature off at any moment. This can be done by going to your business settings and turning the setting to 'No'. Please allow 24-48 hours for these changes to go through.

To Turn Google Reserve off: manage>basic settings>business settings>detailed settings tab


Did you find this article helpful?